Leadership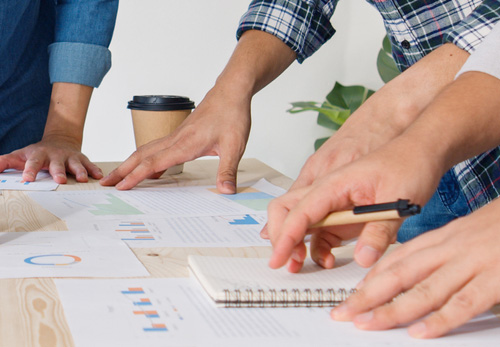 Our view is that 2021 will be the bridge year from the 2020 pandemic to the beginning of the next normal in 2022. It will be a year for developing and testing new components of strategy that emerged in 2020. IMA Asia Forum members raised and discussed the 10 most pressing questions for 2021. Broadly, the 10 questions cover organisation development (1-2), leadership development (3-5), team collaboration (6-7), digital transformation (8), and supply chains (9-10). Click on 'Deep Read' to review the members' responses to those questions.
1. How do we speed up and streamline decision-making?
'Three years ago, we went through a massive transformation of our business. The main objective was to simplify the decision-making processes, which were laborious and ineffective. We thought that empowerment would be an enabler to address these issues.'
2. How should we budget and plan during volatile times?
'Like everybody else, we have a five-year plan. But I don't even know what's going to happen in six months' time because the situation is so volatile.'
3. How do we develop and empower local leaders?
'At the beginning of the pandemic, there was a big difference in how my colleagues in Japan reacted as compared to colleagues in China or Vietnam. In Japan, they wanted to keep on going the same as before. Similarly, their customers were traditional and slow to respond.' Guess what? Their performance is still down.'
4. How do we create trust in management when contacts are all virtual?
'The biggest challenge that we have are different time zones. The upside is that our group meetings have focused agendas and are efficient. The trade-off is that you miss out on ideas that often are generated around the coffee machine during breaks and over lunch. You lose out on that in return for very focused online sessions.'
5. How do we sustain empowerment once the lockdown has ended?
'The biggest challenge for us is how to keep empowerment going. Some leaders are hungry for empowerment – they love it; unfortunately, others don't. Moving forward, the corporate culture will need to change.'
6. How do we increase innovation when teams are geographically dispersed?
'One of our businesses was facing heavy challenges and had not been innovating fast enough. We were not advancing our R&D pipeline and for two years in a row, we had not released any new products. Now, with the pandemic, because we were late, we took a pretty big hit. We needed to do something since the business just was not working.'
7. How do we improve the effectiveness of virtual collaboration?
'It's hard to get teamwork collaboration if you can't combine it with a kick-off discussion or a kick-off, face-to-face meeting where you normally get an exchange of ideas that opens up the discussion. A lot of people will come to zoom calls and turn off their cameras; you don't know whether they're really paying attention or how engaged they are in a process.'
8. How do we digitally transform our organisation?
'If I look at organizations across Asia Pacific, I find that a lot of them are underprepared for digitisation. People are moving in multiple directions but have not yet reached any of their digital objectives. Most companies are moving towards the cloud but are not there yet. This is the first and foremost thing that must be done.'
9. How do we deal with potential supply chain disruptions?
'There is a push for localization of the whole value chain as a way to react against the new global order. Most of the transactions that we are doing are trying to ensure that global companies have a truly independent supply chain in China. This push is much deeper than in the past.'
10. How do we reduce the risk of sanctions against foreign companies?
'Being perceived as Chinese is not just about having local equity or a factory in China. It's about IP. They want you to come to China, but they want you to develop your technology and register your patents in China. Being considered Chinese is connected not just to capital investment, but also the registration of IP.'