Strategy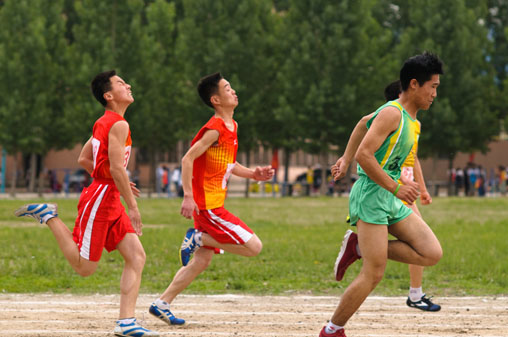 During an IMA China CEO Forum meeting in Shanghai, a China 'insider' gave his views on the impact of China's 14th Five-Year Plan (FYP) on MNCs operating in China – The Most Important Plan in China's History. During an IMA Asia CEO Forum Zoom call a long-time foreign China watcher gave his views on why the latest five-year plan is the most important five-year plan yet.
The latest five-year plan marks a watershed moment for the country and the party. Today, China's leadership is approaching the arrival of its future as a wealthy superpower nation with renewed confidence.
'By 2049, China will have reached advanced country status. It will be on the frontier of science and technology, have achieved moderately advanced income levels by national standards, and be influential internationally.'
Three words to remember: power, technology, and security
The 14th Plan marks a change where reform and opening are no longer the beating heart of China's plans. Instead, the 14th FYP is about power, security, and technology.
'The focus of the Five-Year is on reasserting the primacy of the party and rooting out dissent. First, there was reform of the party, followed by reform of the government and military. This sets the stage for China's projection of power found in the plan.'
The other top priorities centre around technology, digitalisation and modern industrialisation – albeit in the service of power and control.

'The focus on technology-based development is about maximising science and technological power for economic development and military purposes. It's a matter of being self-sufficient, setting international standards, and dominating supply chains in key technologies. Building the modern industrial system [formerly called "Made in China 2025"] is powering ahead with more than 5,000 projects at various levels.'
This build-up of power serves a specific purpose: security.
'If you take apart the plan, its objective is to do whatever it takes internally and externally to build a secure China. It's about securing freedom from outside influence, national defence, a socialist democracy, and one country two systems.'
Taking cues from the plan
Officials up and down the chain – and even the private sector – take their cues from the five-year plans to know where the resources and opportunities will flow.
'Everyone, except a select group at the very top, must justify their economic decisions as consistent with the national, regional, or local five-year plans. It's also a signal for companies, banks, and individuals as to what industries and technologies the Chinese government will support.'
The national plan triggers a process whereby provinces, municipalities, and the military will draft more detailed plans. These plans will touch every corner of Chinese government business.
For the rest of this year, officials across China will be nailing down the details for what will become their to-do list for the next several years. It would be a mistake to assume that now is the time to sit tight and see what comes down the pipe. Foreign firms have a crucial role to play in interpreting the national plan's vision for their sector. They can help local officials envision new possibilities.
'This is the time to find out where the key decisions will get made, and then figure out how to help that local official be a hero by making decisions that also happen to be good for your business.'
Finding where you fit in
Firstly, firms must ascertain if they operate in an industry that China has chosen to dominate or not.
'Does your sector figure into the plan? If so, is it a sector that China wants to dominate? If not, how does your strategy potentially link with China's plans? Are there deals to be done? If it does not figure in the five-year plan in any way, you can likely fly beneath the radar.'
Companies whose interests overlap with the FYP have the most to gain. Pinpointing those interests requires analysis of policy priorities and identification of suitable cadres to work with.

'Can you contribute to China's objectives while generating good business for your company? If the answer is yes, then what can you do that local companies cannot? Who are the key decision-makers? Whose careers are on the line and will benefit from your help? And then, how do you make the deals?'
Local-level cadres are the best place to start securing approvals of initiatives that are aligned with the FYP. In these cases, it will be critical to reframe your goals with a certain amount of party-speak.

'Lower-level officials need to make decisions consistent with the governing five-year plan, but often need help to figure out the details of what this will look like. Identify their goals that you can contribute to. Then frame your plans in the precise language that they are looking for.'
Click on 'Deep Read' at the top of the page to read more of the 14th Five-Year Plan. To learn more about IMA Asia's memberships, click here or contact us at service@imaasia.com.